During our landing into Bali I saw the turquoise water and white sand, and told Karin "we have to go there" — on our first full day I looked at satellite photos on Google maps to figure out where it was. After renting a motorbike we took off for Balangan Beach, which was a 40 minute drive. It was HOT on the road, so we were ready for some cool ocean water.
When we walked up we were thrilled! White sand, crystal clear water, and interesting cliffs bookending the beach. What a paradise! We looked at each other excitedly and agreed to spend the whole day here.
It's a surf beach so the waves were huge and the tow was strong; it only took about 3 minutes to float 100m down the beach. The shore was a bit rough with rocks and coral, but after a few bumps and scrapes we got the rhythm of the waves. It was fun to watch the people take surf lessons, slowly riding waves while the Balinese beach bums did all sorts of crazy tricks right next to them.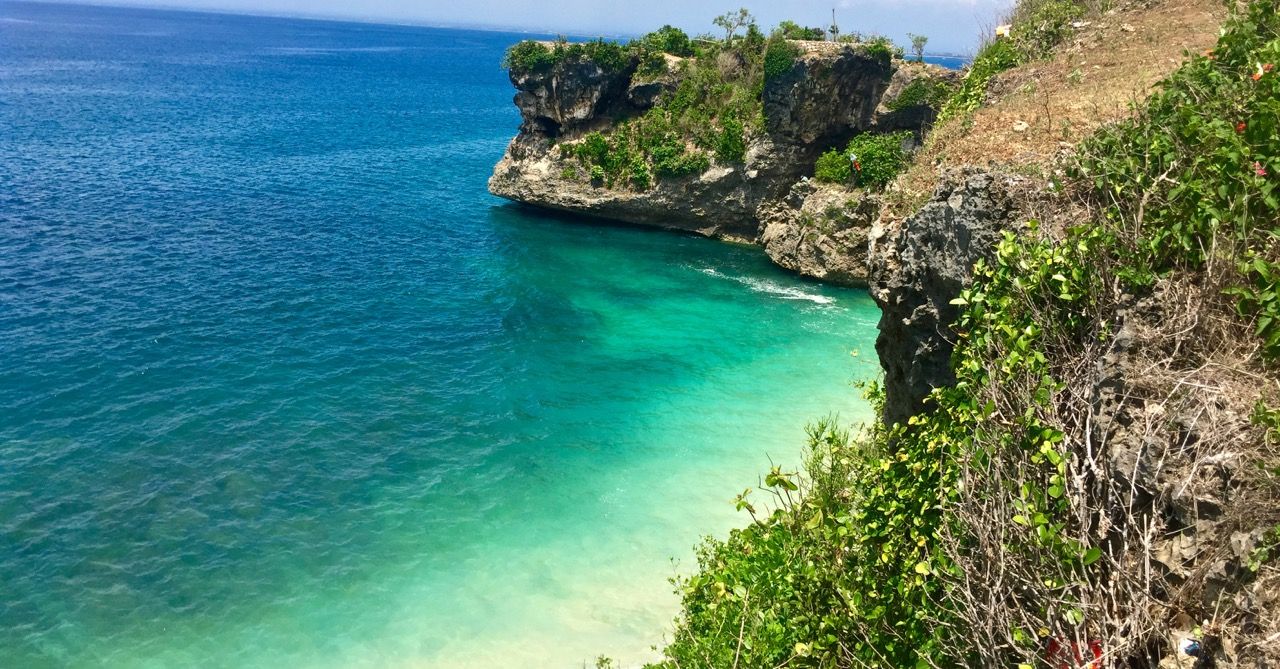 We did spend the whole afternoon there. However, due to the long ride back we felt a little nervous about motorbiking in the dark (Indonesia has a left-side roads which is abnormal for us). Plus, this beach closes at 7 and the sun sets around that time, so they would have been hustling us out. So we took off before it got too dark. As we passed the airport we got a great glimpse of the sunset. What a perfect day!