Our last full day on Cat Ba island the sun actually came out! We'd already planned to rent a kayak and it was a delight to feel the sunshine as we paddled along. I had Galileo recording the whole time and have the map set to satellite so it's easier to see the fishing village:
It was a bit hard to take good photos because we were A) kayaking in the ocean with waves and currents, and B) the salt water dried on both the phone and GoPro quite quickly and left huge smudges every time. Many of the photos are blurry but we got a few good ones.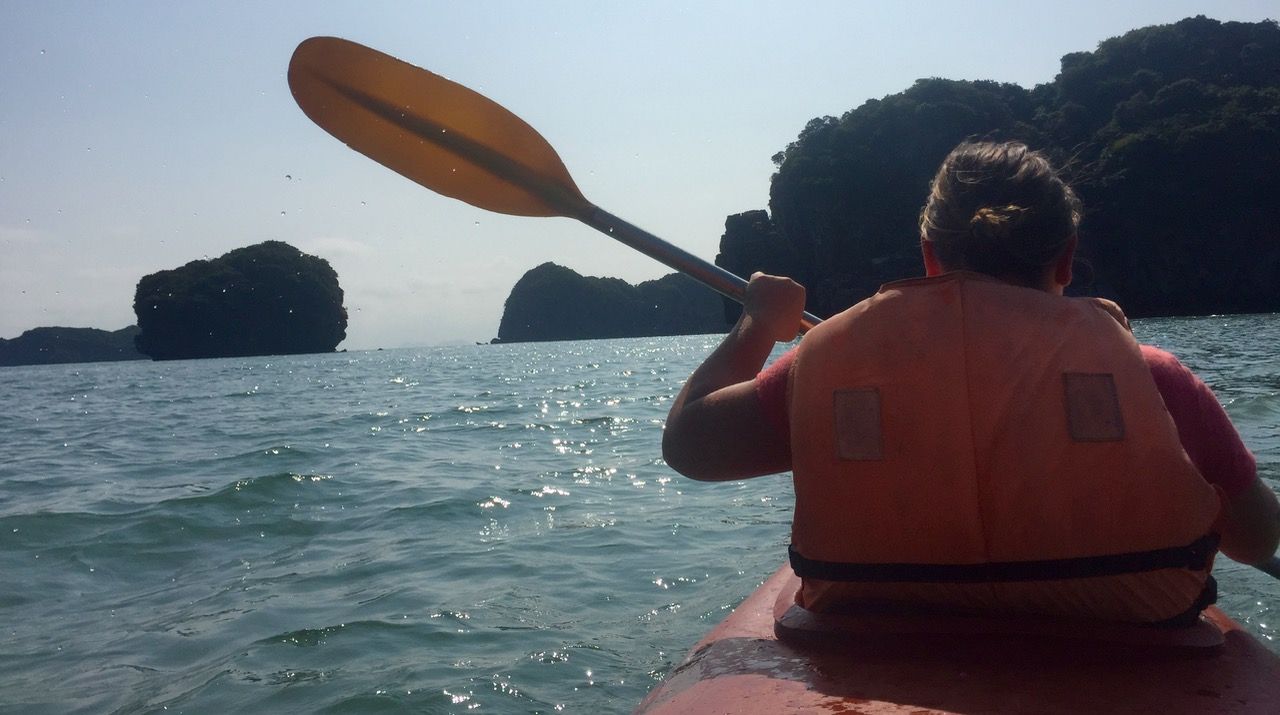 Webmentions
Have you linked to this page from your site? Submit your URL and it will appear below. Learn more.
Mentioned by
No one yet. Add yours!