After a fun week in Munich, it was time to relax and have some time of my own to explore parts of the EU. Morten was very excited for me to come and vowed to deliver an unforgettable week of travel. I'd booked my outbound flight in Amsterdam so as long as I made it there everything in between was up for grabs.
Morten had declined to mention there would be a third person in our group.. to neither her nor me, 😆. That is how I met Stephanie.
Stephanie had a friend in a town I'd never heard of, Freiburg. She had stayed there in high school as part of an exchange program. It was in the southwest of Germany and she promised we'd have a place to stay. I was initially opposed to going, thinking we could see other places like Brussels and Amsterdam. But after some deliberation she convinced me and off we went.
Her friend's name was Roni (short for Veronika). Roni was happy to show us around Freiburg, taking us to all their best sights: Freiburger Münster, Schlossberg, Martinstor, and Bertholdsbrunnen.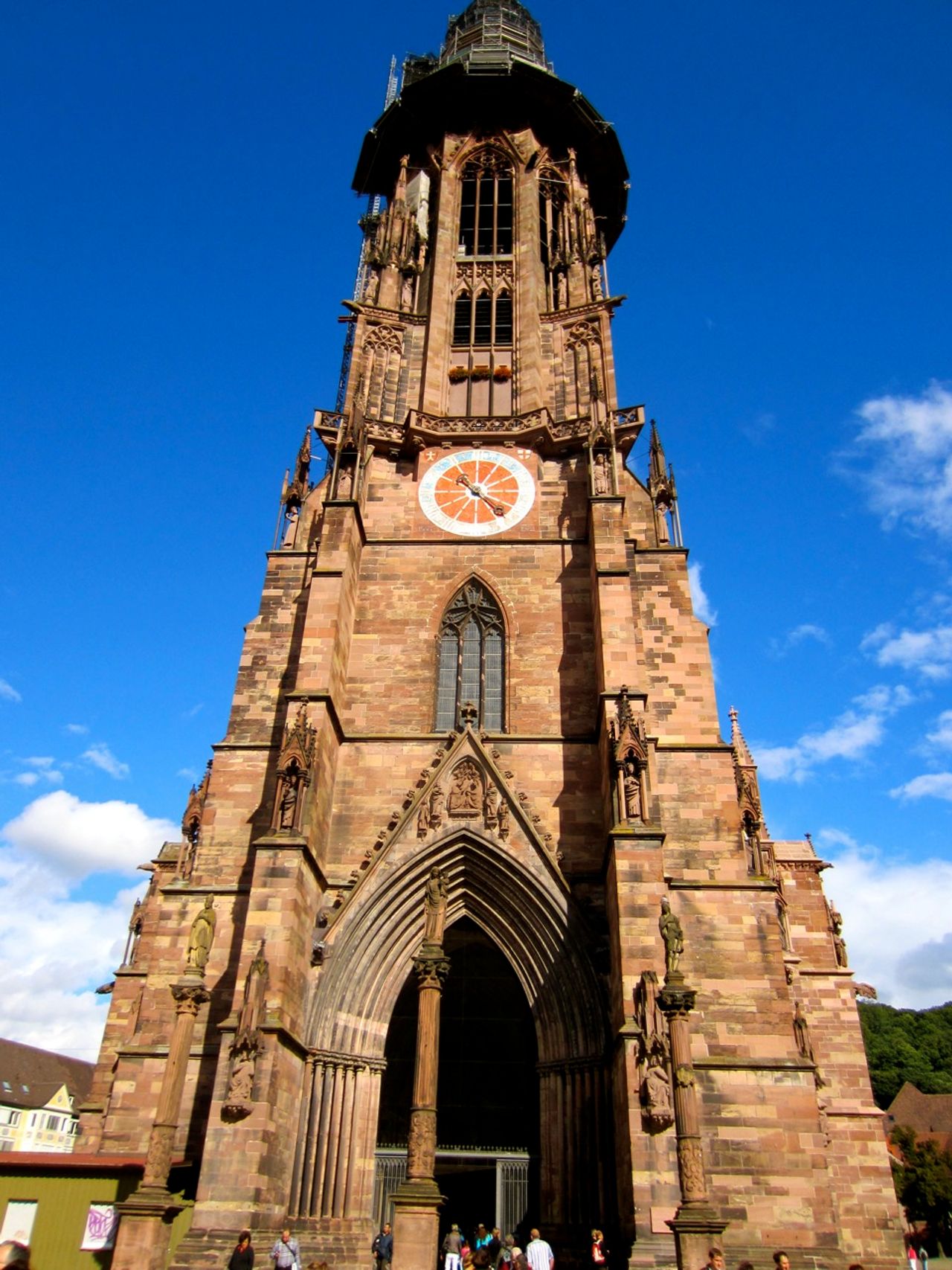 When we got back from a day of walking, her roommate Karin had come home. They were actually cousins as well as roommates. Something about her caught my eye immediately. She was also unintentionally sassy in a way that only foreign speakers of English can be.
We were interested in dinner and drinks, but since it was Sunday the Germans were not too keen to go out. Karin, however, said that she'd had a bad day and could definitely use a drink. Since none of us knew what bars might be open on Sunday we were happy for the local knowledge, and off we went.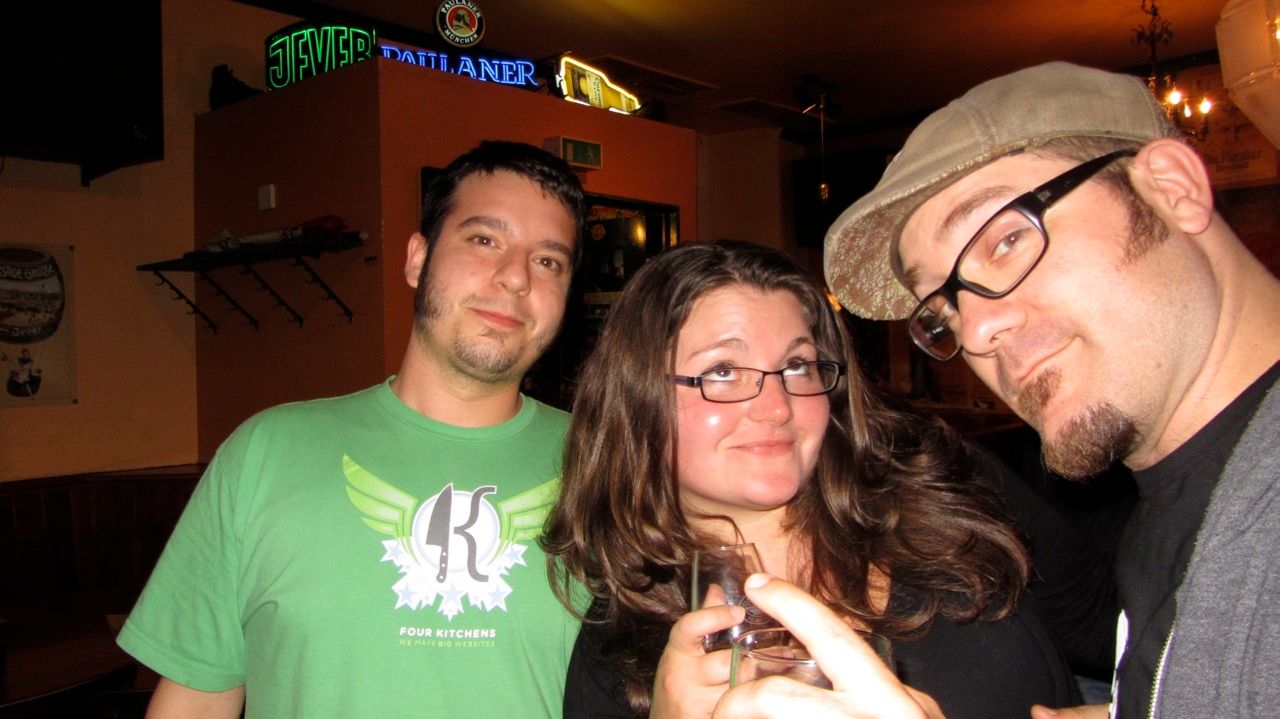 We ate at a Laos restaurant then after two unsuccessful attempts at other places went to a bar called Schlappen. Luckily we snapped a pic while there!
We'd only planned to stay one day in Freiburg, but afterward Karin and I stayed in touch and eventually met again in Chile a few months later.