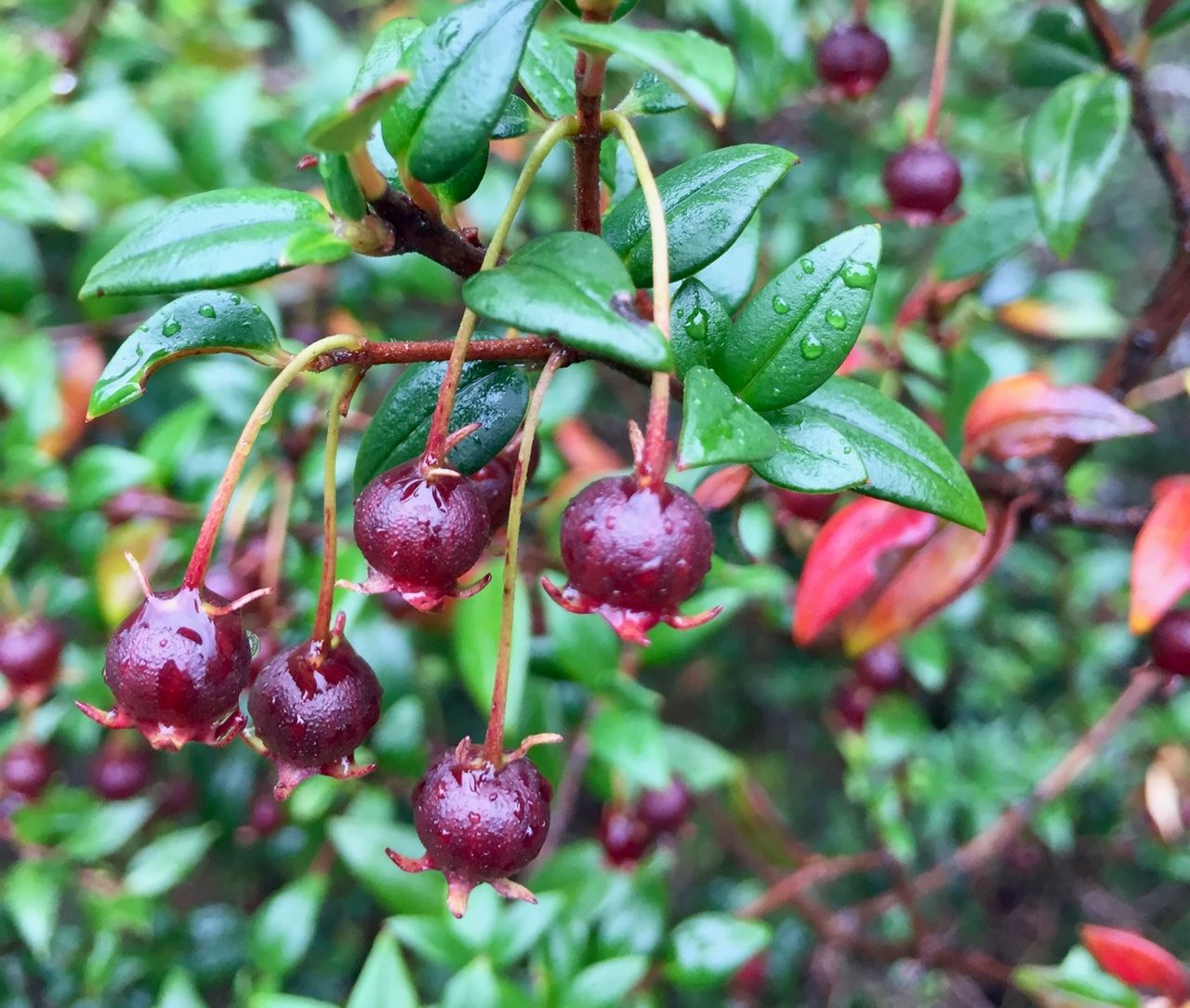 After a few days in Santiago area, we finally made it down to Karin's family roots in Coñaripe. They have a family property, an island in the Rio Llancahue.
There are so many fruits and plants that were brand new to me. Our timing was perfect, with many things blooming and ripening, so we had fun walking the paths and eating tasty fruits.
The one berry I couldn't photograph was the Maki, a super-antioxidant that is often dried and sold in small packages. We did eat some that our aunt had already dried and they are indeed delicious. Perfect on top of oatmeal.