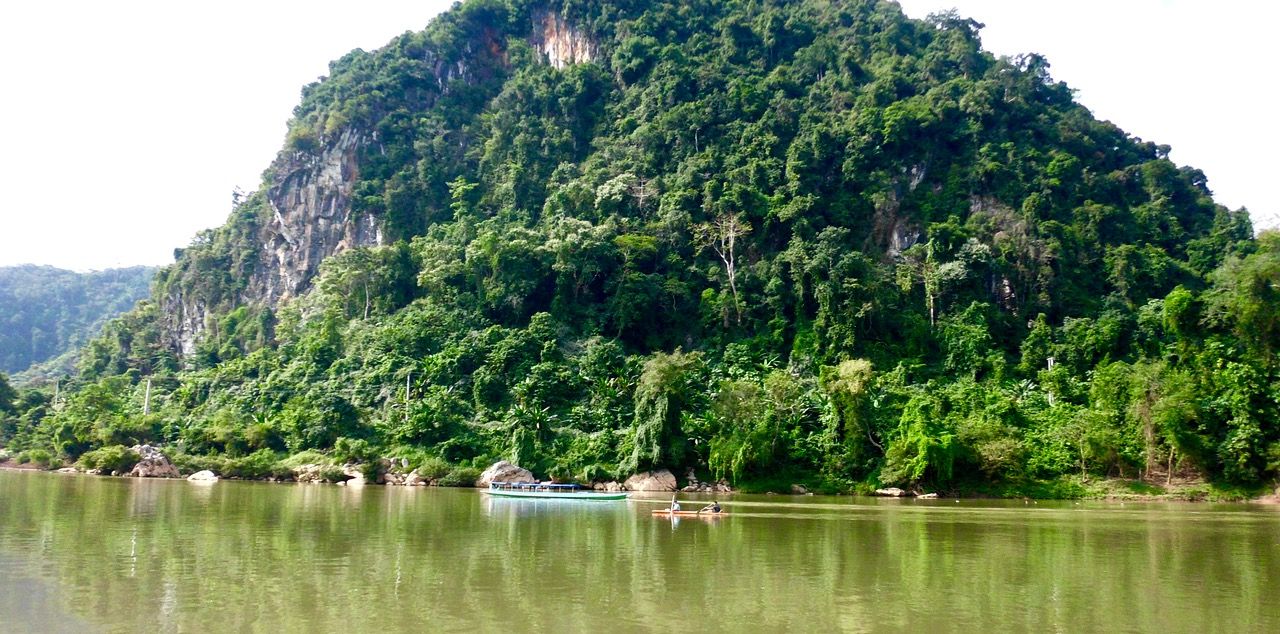 Kayaking from Muang Ngoy to Nong Khiaw was a great decision. The weather had been pretty bleak for a few days, but finally cleared up the day we left. While we were in Muang Ngoy we found out it was because of a tropical storm that had hit the Philipines which was blowing over the mainland.
Since we could count on sunny weather, we decided to try kayaking between towns, a distance of approximately 18km. It's less than an hour with one of the "slow" boats, but in a kayak it ended up being about 4 hours at an easy pace with a couple stops thrown in. An experienced kayaker could probably have done it in 2 hours.
We loved being able to see the river at the speed of a kayak. The mountains were beautiful and the sounds of the river were so wonderful. It was fun to watch people work along the riverside or fishing in the middle, and they seemed genuinely happy to see some folks paddling down just like them, as opposed to speeding by in a long boat. Everyone waved at us!
The other stops on the Ou River are much farther apart so if you fancy it, definitely try kayaking in between these two towns. The route we took was downstream so at times we didn't even have to paddle and kept a decent pace.
Webmentions
Have you linked to this page from your site? Submit your URL and it will appear below. Learn more.
Mentioned by
No one yet. Add yours!