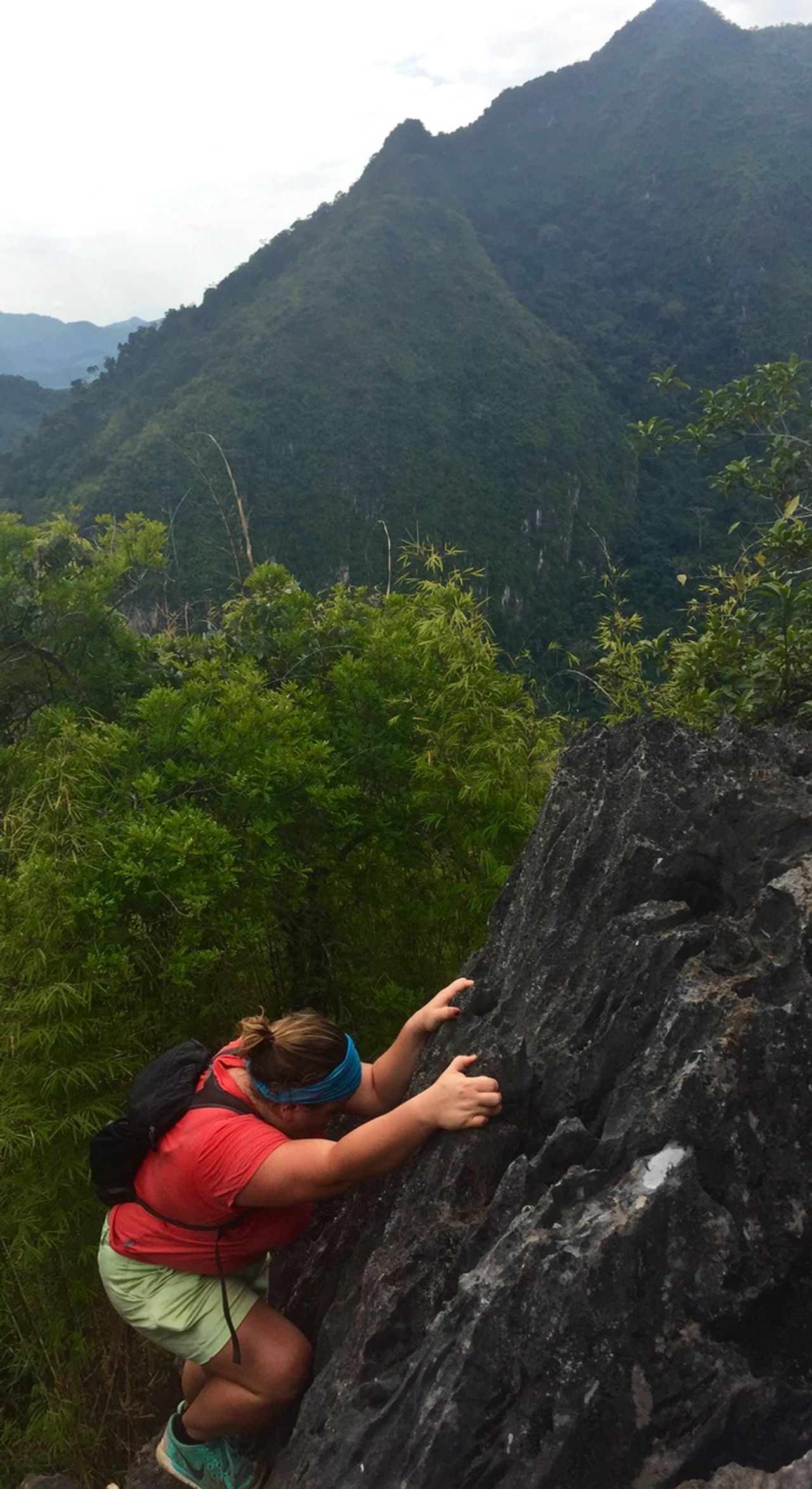 This hike was a bit more hectic than Phadeng Peak. It was much steeper and the trail was even less obvious than the other. It was still well-maintained and we made it up pretty easily.
The viewpoint was a tiny little hut, but luckily we never saw another soul during the entire hike up and down... we couldn't believe it given the view we were treated to! The air was crystal clear and the sky was partly cloudy. Perfect hiking weather!
From the viewpoint we were able to see the entire town including our own bungalow near the bridge. We stayed up there for about two hours before coming back down, which was more strenuous than the uphill climb.