Our day in Bagan really began the night before. We caught a night bus from Yangon, which put us in Bagan around 5:30 in the morning. I have no idea why they make these buses leave so early and consequently arrive at such an ungodly hour, but there we were.
It was just before sunrise when we arrived at a hostel where, the day before, I'd made a barely coherent phone reservation for "Christofea." But the reservation was indeed made and purely by luck they had a room open even at that hour.
We dropped our bags off and instead of collapsing in a pile on the bed to recover some of our lost hours of sleep from the usual night bus insanity, we turned around and walked right out the door to go catch the sunrise and start our day in Bagan the right way.
Next door to our hostel there was an electric scooter rental that opens at 5am for the early birds. We rented two e-bikes and set off into the park grounds, a large area covering 40 square km (more than 15 square miles). We only drove for a few minutes before the famous hot-air balloons peeked up over the horizon. How cool! We scurried along the sand road to find a high place where we could stand and check out the sunrise scene.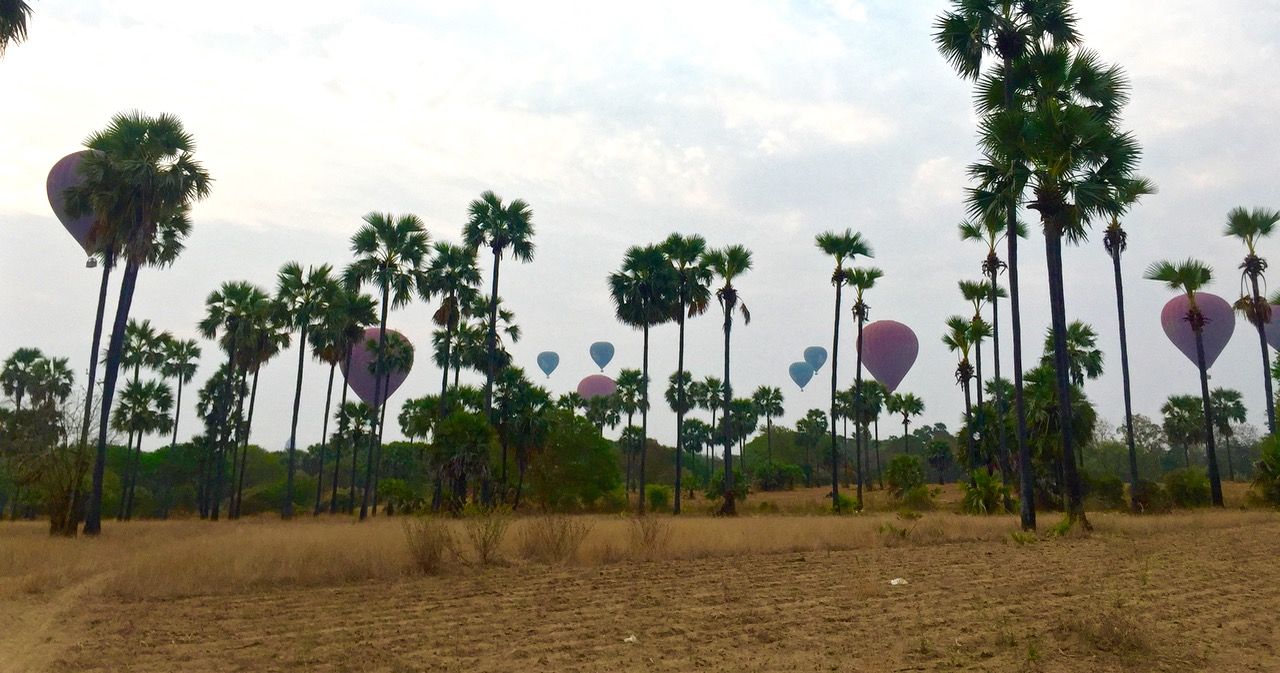 At Dahmmayan Gyi Phaya we were approached by a young dude who had some sand prints for sale. We looked through them and liked them a lot, but in our rush to see the sunrise we'd brought no cash with us. We told him we just didn't have a way of buying them in the moment. He said no problem, he'd set them aside and we could come back later. We told him we'd return in the afternoon.
He asked how we liked Bagan, and offered a few interesting stories about the temple we were standing in. He told us of a cruel king:
He killed his brother and father, then from his wickedness suffered nightmares every time he slept. A monk advised the king to build a bigger temple than any other in Bagan to cure his conscience.

The king ordered a grand temple to be constructed without mortar in between the bricks, instead using tree sap. His final demand was that a needle be driven between the newly constructed bricks. If the needle actually fit in between the bricks, the worker who laid them was beheaded!

Despite his cruelness, the king had two Buddhas built side by side to honor his brother and father. After their construction he did indeed cure his nightmares.
After hearing a few more stories we were really impressed with the young man and asked his name. He said his nickname is Mao-mao. We took a photo with him and promised we would return to buy the prints he'd set aside.
We went back to our hostel to eat lunch and take a nap. It was about 11am at this point and we'd been biking around since 6 so we didn't set an alarm and fell asleep instantly.
---
When we awoke from our nap it was almost 4! Maybe an alarm would have been good. We wanted to see more temples before calling it a day, but had to get the money first. We had quite a hard time finding an ATM that worked, but after four tries we eventually got some cash. Mao-mao's temple was on the other side of the grounds so we stopped in a view other places on the way over. There was a magnificant viewpoint on a tall temple and we spent a while up there looking in all directions.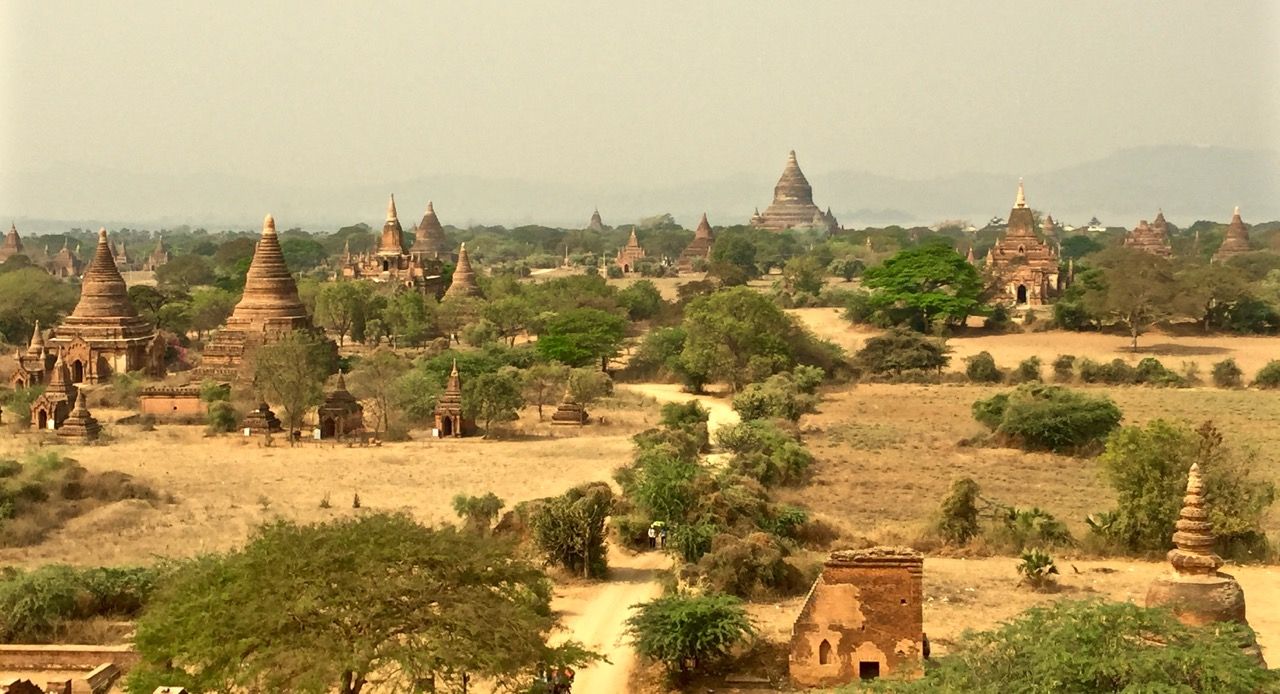 Eventually the sun began to set so we found a nice tall temple to serve as another viewpoint. By then we were tired again, and didn't have the energy to go find Mao-mao. We felt bad, but resolved to visit the same temple tomorrow to find him. We headed back to our rooms and went to bed for some well-deserved sleep.
Webmentions
Have you linked to this page from your site? Submit your URL and it will appear below. Learn more.
Mentioned by
No one yet. Add yours!