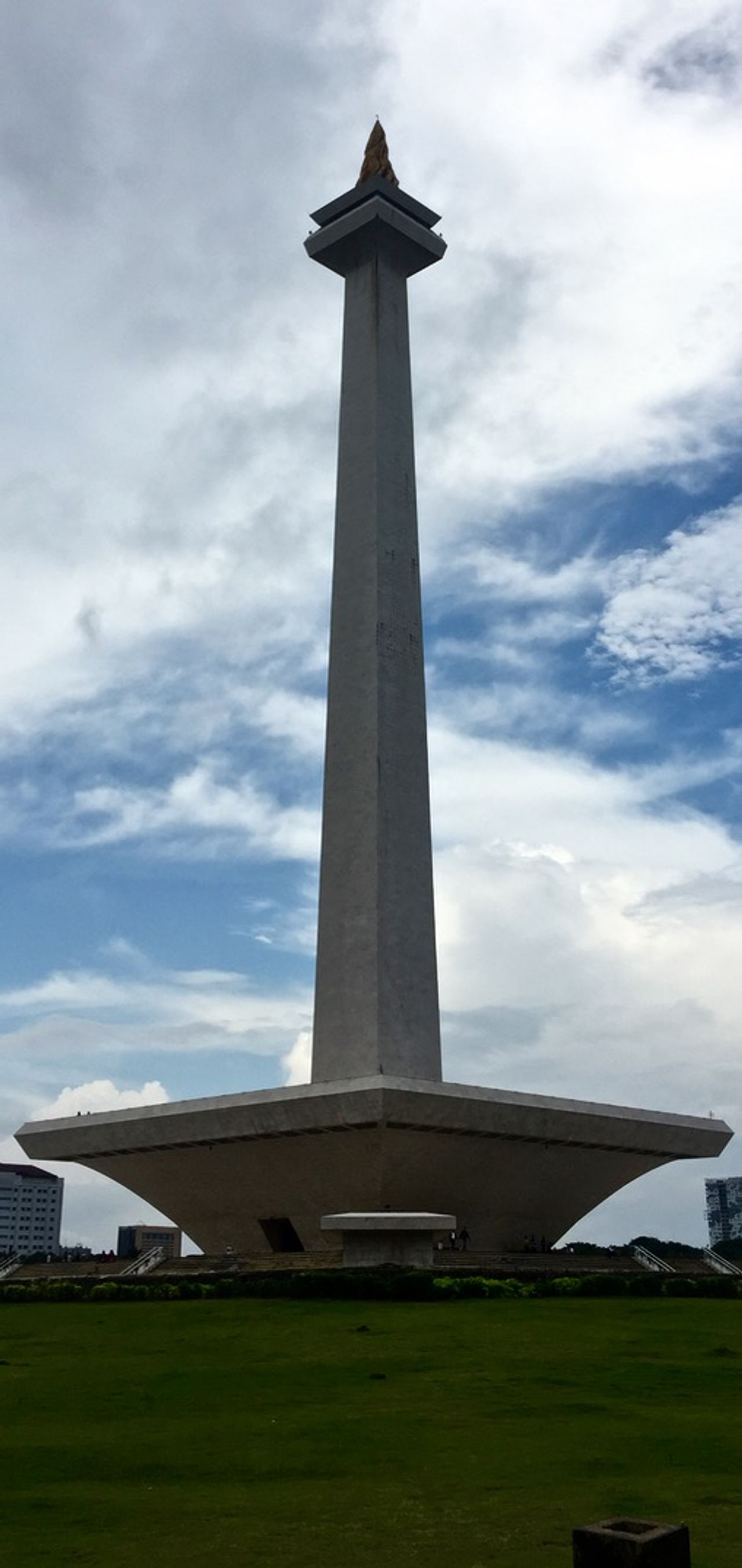 We only had one day in Jakarta before our visa expired. We were recommended a place in the center of town called Six Degrees and it was a bustling hostel to meet people and socialize.
On our only full day, we took a walk to the national monument, which also contains a small museum describing the history or Indonesia. We enjoyed seeing the dioramas explaining the history starting from pre-historic, skipping to Dutch colonial times, then finally explaining how their modern, federated republic came to be.
The monument is a tall obelisk. Normally you can ascend to the top in an elevator, but unfortunately right now it's undergoing maintenance and they also blocked off the 11 flights of stairs.
We still enjoyed exercising the legs and getting an activity in during our last day in Indonesia.