Our party was on the large side: 8 people including our guide. We started out at the late, late hour of 9:30. They told us to bring good shoes, 2 liters of water, and an adventurous spirit. We were driven a ways out from the lodge and dropped off at an unmarked path.
Off we went! Here's our path for the day, with the three caves marked:
Each cave had a generous hike in between. We walked upwards, downwards, and slid through mud as we navigated hills, mountains, and beautiful patches of jungle: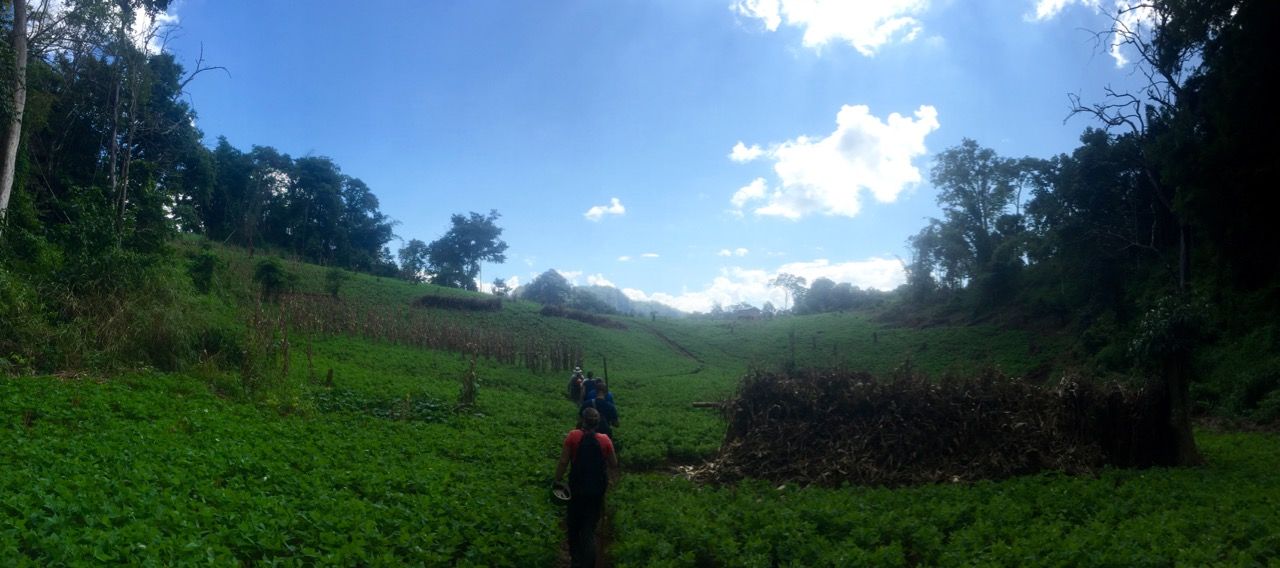 The first and last cave were larger dry caves, and the middle one was a small, tight cave with a fast-running stream of water. We crawled through it of course, soaking all of our clothes and our hiking shoes in the process.
The two bigger caves were very interesting, both live, with lots of interesting formations. I tried to take photos but in the pitch black of the cave sometimes the photos are a little fuzzy: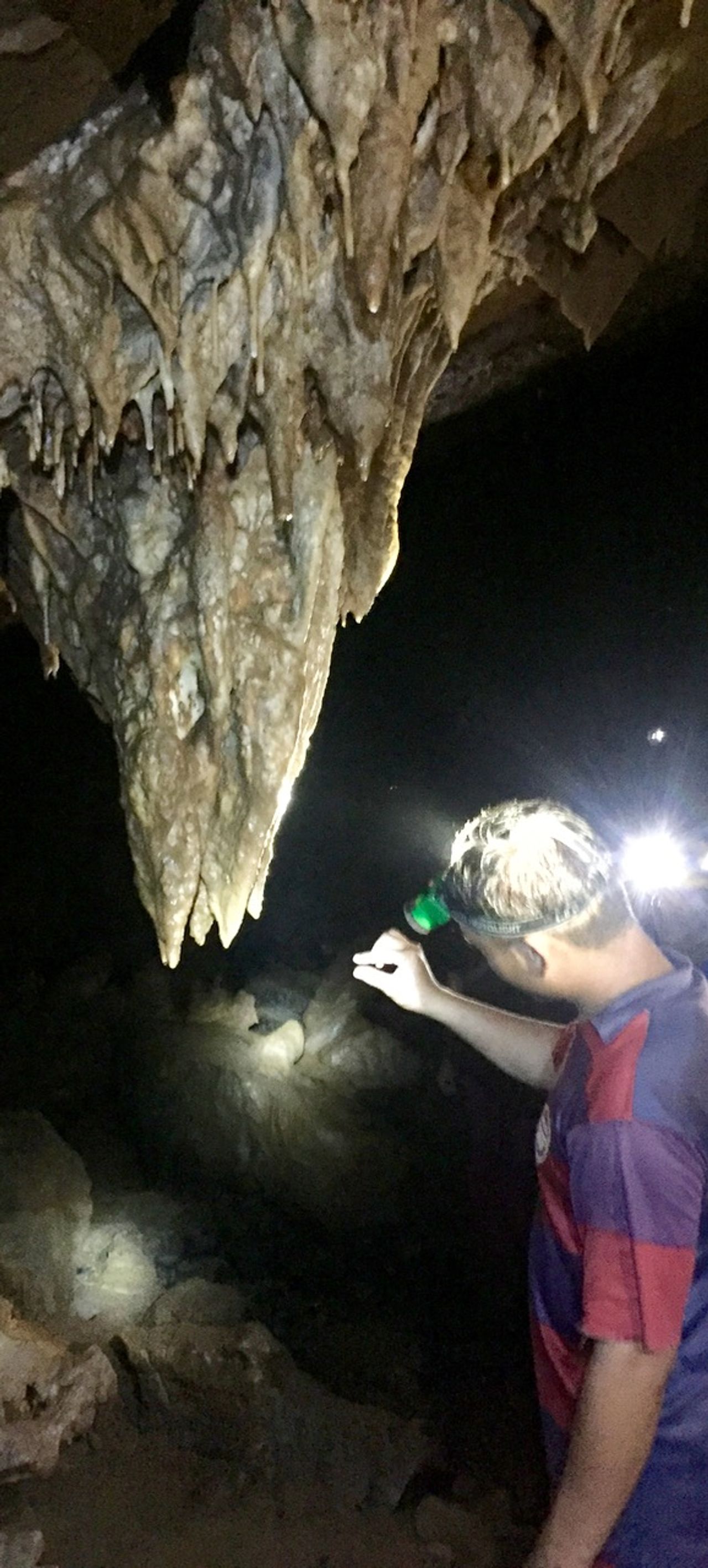 Finally, I couldn't resist but I attempted a photosphere inside the Christmas Cave, named for it's sparkly white formations. It turned out pretty cool!
Webmentions
Have you linked to this page from your site? Submit your URL and it will appear below. Learn more.
Mentioned by
No one yet. Add yours!