To get a nice view of the area one only has to hike about an hour from Cave Lodge. Especially when compared to the other activities they offer, this one is a piece of cake. We met two ladies from Florida, Maggie and Mary, and heard them talking about hiking up there so I asked if we could join.
The maps at the lodge simply say "if you follow these reigiously, i.e. with a bit of faith, then you'll find your destination no problem." With that in mind we set off around 4pm hoping to catch the sunset at the top. Another woman, Mira, joined us as well.
After a short diversion attempting to find the path around the corn fields, we got to the top based on out instructions. It's quite a view!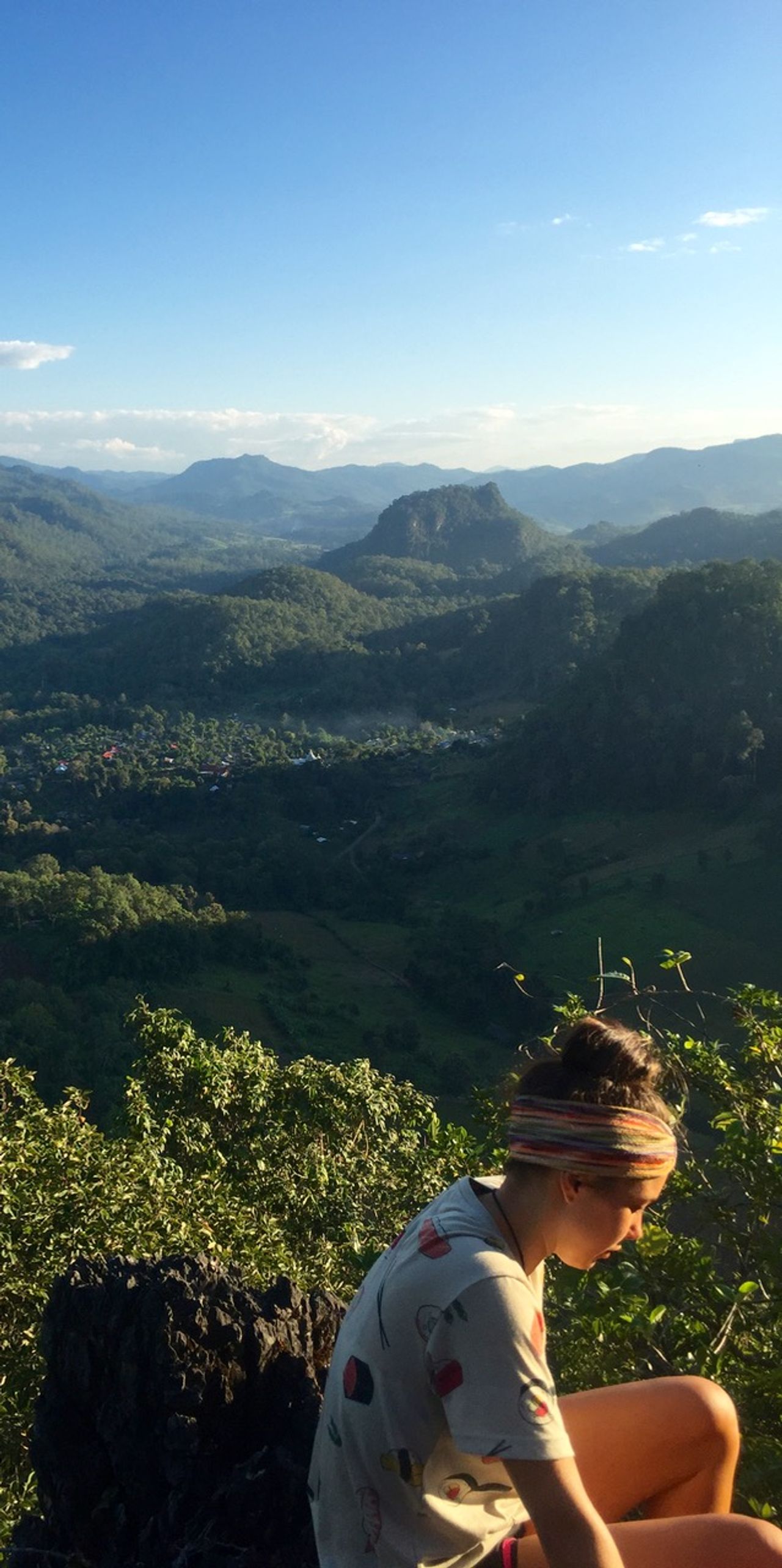 I have been trying out Galileo offline maps to track our hikes and managed to capture some decent data despite the foliage and other factors that can muddy up GPS readings. Here's our path through the town and up the small mountain called Big Knob: