We took a ferry from Padang Bay directly to Gili Air. We heard from several people that it was a nice island with a few interesting features: very small size and no motorized vehicles.
Indeed, the island is about 1km in diameter and we've seen zero fuel-powered vehicles, although horse-drawn carriages are allowed, and a lucky few have electric motorbikes.
The island has a very relaxed atmosphere. It only took a couple hours' walking around and overhearing music at several bars before we nicknamed Gili Air after its official soundtrack: Jack Johnson Island.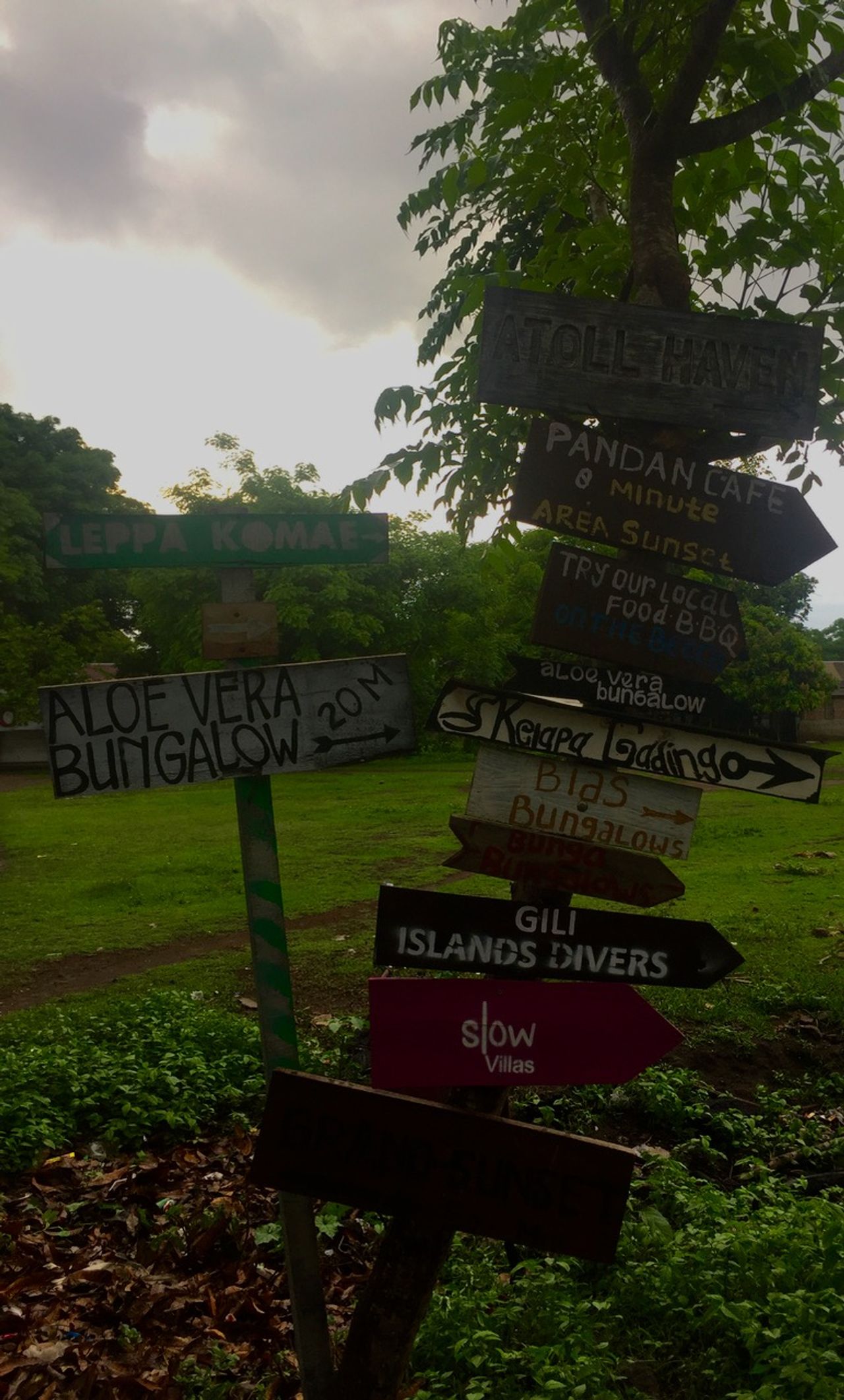 We found a really great place to stay called Goodtimes Bungalows. It's run by a Norwegian family and they are some of the friendliest, most generous hosts we've met on our whole trip.
They built a great property and have done it according to all the customs of the locals, which not all businesses do. They are very eco-friendly, with the hot water coming from a solar panel, and they plan to eventually power the entire property by solar+batteries.
They also serve delicious breakfast at a great price, and are always helpful when we had questions about the island, or even lent us a bit of equipment to go snorkeling. We're so happy to have stayed here. Good times!
Webmentions
Have you linked to this page from your site? Submit your URL and it will appear below. Learn more.
Mentioned by
No one yet. Add yours!